About Us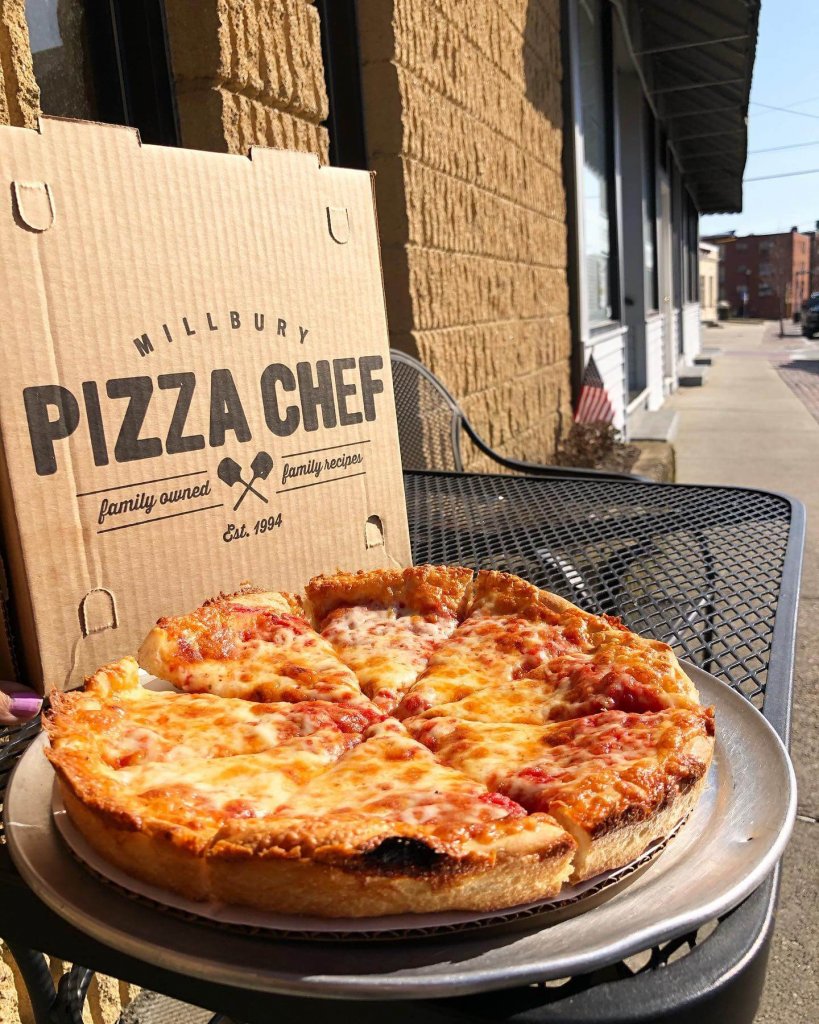 VOTED #1 PIZZA PLACE IN MILLBURY, SUTTON AND GRAFTON BY MILLBURY-SUTTON CHRONICLE
Family owned, family recipes.
At Pizza Chef in Millbury, our dough is made daily in our kitchen by our pizza chefs. We pride ourselves on the freshness and quality of the ingredients we use everyday.
We use classic 1947 deck ovens to cook our pizza for the best results – we do not use conveyor ovens. The longer cooking time allows the different ingredients to caramelize, bringing out their natural bold, sweet, or savory flavors.
We appreciate your business and are proud to be your favorite neighborhood pizza house.
Angelo and Angela and Staff
WE DELIVER • BYOB • OPEN 7 DAYS A WEEK